Palm Bluffs Corporate Center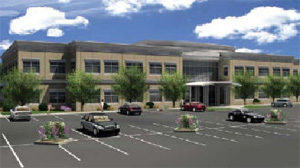 The firm's most prominent industrial business park is the 236 +/- acre Calcot, Ltd., Palm Bluffs Corporate Center in Fresno. The firm amended the City of Fresno General Plan to allow various changes to the planned uses and road network serving the site eliminating the need to condemn adjacent properties, reduced development costs and improved project design. The project was particularly complicated due to the existence of a landfill and various sources of groundwater pollution from past users on and around the property. The project was proximate to the San Joaquin River which required addressing aesthetic access and contamination issues to the river.
Assisted in the preparation of the traffic study for the Palm Bluffs Corporate Center and prepared comprehensive design guidelines for the project. Assisted in the negotiation of the project Development Agreement with the City of Fresno including a "buy down" of 7 million dollars of public improvements and the issuance of 19 million dollars of Mello-Roos bonds.